"Top-notch" "each and every time", this "small" Carle Place Italian attracts adoring amici willing to go "out of the way" for "heavenly" "old-line" cuisine (including "wonderful whole fish") "served with style" by "warm hosts" who look after you like "their only customer"; it's "pretty pricey" and "worth every penny", but "they don't have room for a crowd", so "don't tell."

By Peter M. Gianotti
"One of Long Islands Top 10 Restaurants" – READ FULL REVIEW

By Peter M. Gianotti
"In 2012, the news on the Rialto is more than good. It's excellent" – READ FULL REVIEW

By Peter M. Gianotti
BEST DISHES OF 2012 – READ FULL REVIEW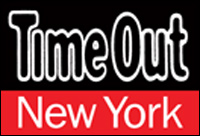 Owner and Chef Mario Fuentes is committed to providing customers with an extraordinary culinary experience. And his wife and co-owner Tara , will do everything possible to make sure that you are most comfortable in this newly renovated , charming bistro Daily specials, for both lunch and dinner, include items prepared in a contemporary style with American and Mediterranean flavors. A strong emphasis is on fresh seafood and homemade pasta………
Desserts are freshly prepared on premise by Chef Mario with specialties like elegant flan, zucotto, and mouth watering cheesecake.
An impressive wine list is available for your review and can be purchased by the bottle or glass. Cocktails prepared at our handsome bar are both generous and delicious.
Rialto offers various event packages for both lunch and dinner designed to meet your catering needs.