WELCOME TO RIALTO
Rialto is committed to providing customers with an extraordinary culinary experience. Join us for lunch, dinner, or a catered event. Come to Rialto with family, friends or alone and enjoy our good food. We promise that after one visit, we'll be your good friends too!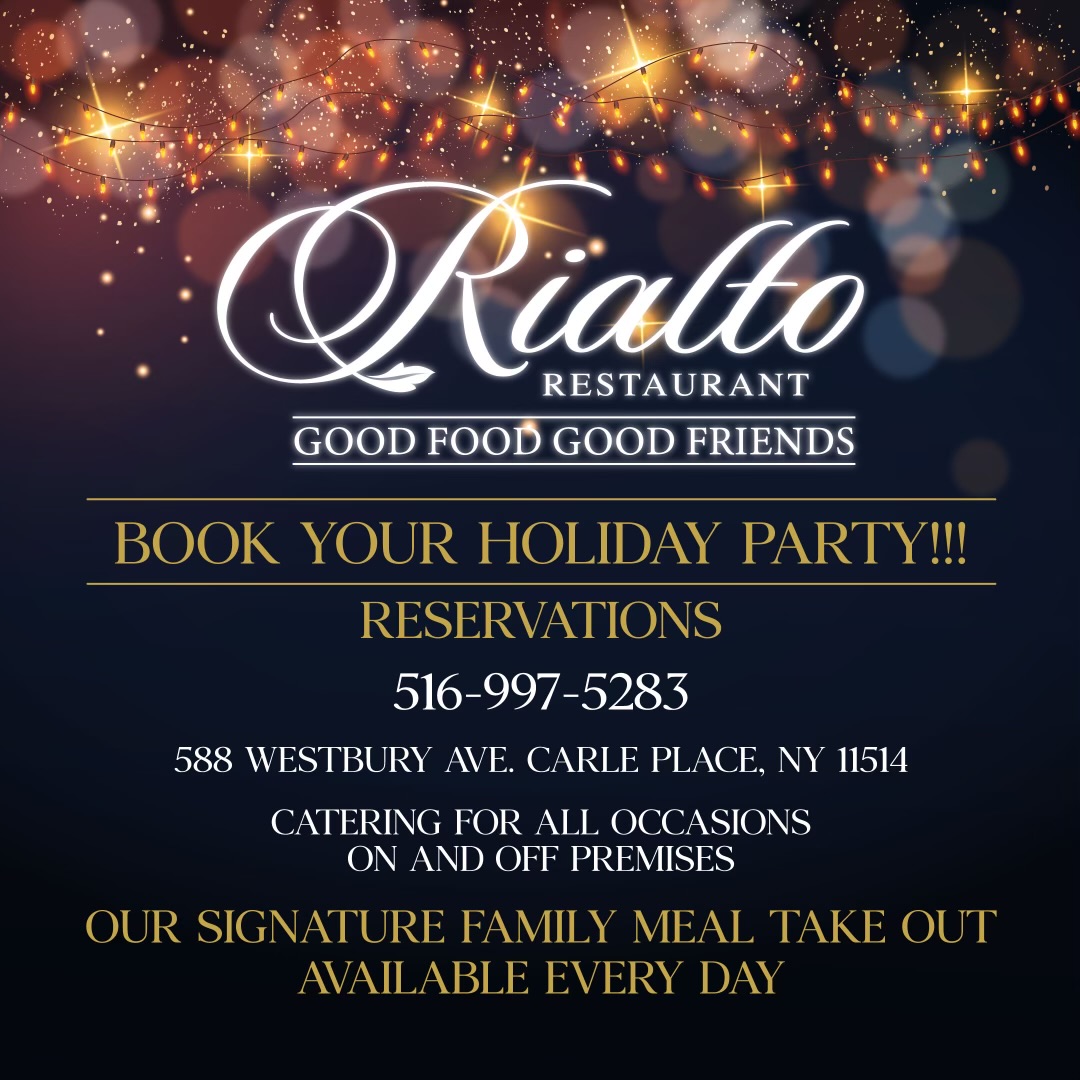 Hours of Operation:
Tuesday thru Thursday 3pm – 10pm
Friday and Saturday 3pm – 11pm
Sunday 3pm – 9pm
Open for lunch for parties and private events.

"Top-notch" "each and every time", this "small" Carle Place Italian attracts adoring amici willing to go "out of the way" for "heavenly" "old-line" cuisine (including "wonderful whole fish") "served with style" by "warm hosts" who look after you like "their only customer"; it's "pretty pricey" and "worth every penny", but "they don't have room for a crowd", so "don't tell."

READ FULL REVIEW

READ FULL REVIEW